Size Inspection Instruments
The diametral dimension over balls/pins is an important characteristic for gears and splines.
The diametral size is measured with opposed measuring inserts. Masters are used to set the nominal size. FRENCO offers a wide range of instruments for the size inspection. Ultimately, your batch size and test frequency defines the suitability of one or the other device. From simple manual instruments, through to automatic, process-integrated test equipment, FRENCO offers a custom-made solution. Basically, there are three types: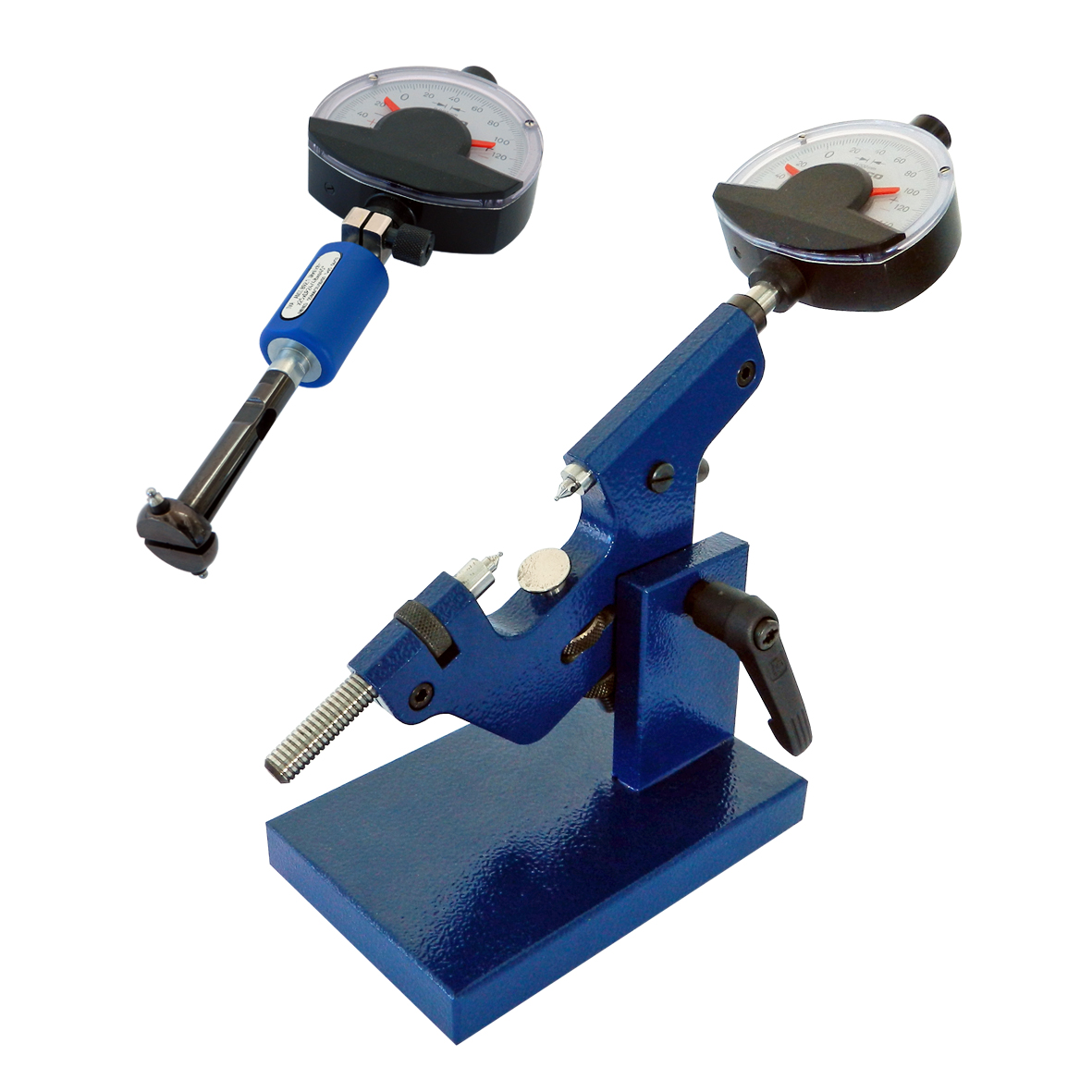 A pendulum motion of the hand is used to search for the reversal point with the aid of the dial indicator. After previous adjustment with a master, the difference to the nominal dimension is determined.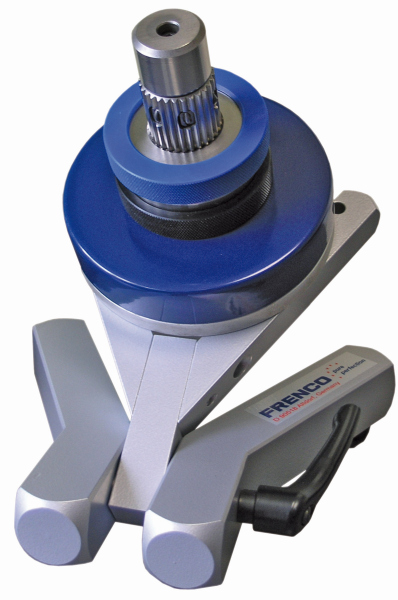 With manual instruments, the guide profile facilitates the measurement since the search for the reversal point is no longer necessary. The measuring principle is fully automatable.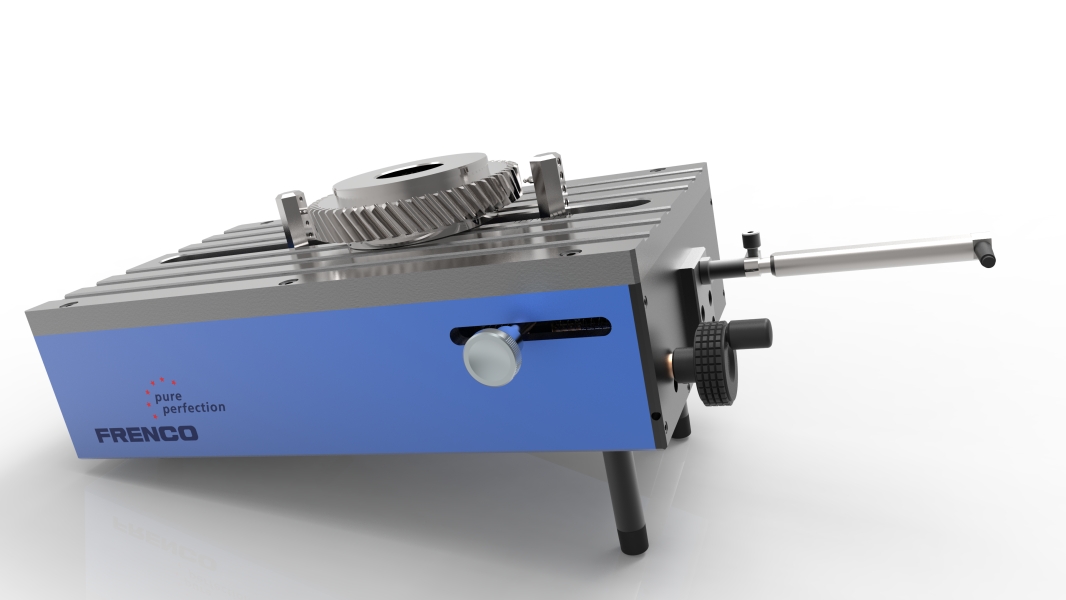 The face stop ensures that the dimension over balls is always detected parallel to a plane surface. The changeover is easy and the device is suitable for automatic loading and measurement.
Manual Instrument for Small Batches
Rocking Type IVA and AVA
Available for internal and external gears and splines
Quick and easy test with two opposed measuring inserts
Setting master with toothed sections available
Cost-efficient solution for small batches
Manual Instrument for Small and Medium Batches
Instruments with Guiding Profile AVM and IVM
Available for internal and external splines
The guiding profile is matched to that of the workpiece to be inspected
Due to the guiding profile, the dimension over balls can be established quickly and reliably
Robust, simple and independent of the operator
Fully toothed setting master available
Desk Instrument for Medium and Large Batches
Instruments with Guiding Profile AVM nx2, IVM nx2 and Tripod IVM 3x1
Available for internal and external splines
The guiding profile is matched to that of the workpiece to be inspected
The dimension over balls is inspected within seconds at multiple positions at the same time
Instead of measuring balls, radius discs are used to minimise wear
The measuring electronics allows the evaluation of the diametral size along the tooth width
Crowning and conicity are recorded
Evaluation via FRENCO Software LdynPro
Horizontal sliding bench for AVM nx2 instruments
Easier handling for long shafts
Fixed measuring plane within the longitudinal course
Type-1 study: Repeatability for DoP averaged ≤ 1.3 μm
Type-2 study: Tmin for DoP averaged = 18 μm (R&R ≤ 20%)
Automation for Large Batches
Instruments with Guiding Profile
Available for internal and external splines
The guiding profile is matched to that of the workpiece to be inspected
The dimension over balls is inspected at multiple positions at the same time
Evaluation along the tooth width
No operator influence
Cycle time of approx. 10 sec.
Measurement procedure and result-dependent workpiece sorting completely automated
Evaluation and automated data storage via FRENCO Software LdynPro
Desk Instrument for Small and Medium Batches
Instruments with Face Stop VPO and VPE
Available for internal and external gears and splines with suitable plane face
Inspection always parallel to the gearing axis
Stable measured value due to minor operator influence
Easy adjustment of the measuring force
Quick change from internal to external gearing
Quick change form small to large diameters
Setting master with toothed section available (recommended)
Automation for Large Batches
Instruments with Face Stop AVM  H 1x2
Available for internal and external gears and splines with suitable plane face
Inspection always parallel to the gearing axis
No operator influence
Measurmenet procedure completely automated
Evaluation and automated data storage via FRENCO Software LdynPro