FRENCO Measurement Electronics
The connection between Measuring Instrument and Software.
In addition to our own software, the measurement electronics for our measuring instruments are also developed in-house by FRENCO. This allows us to implement your customization requests directly and without complications and to offer you the best possible support. In addition to the extensive measuring electronics MEG32 for our measuring devices, we also offer the compact electronic measuring box FMB for e.g. Size Inspection Instruments.
---
FMB – Analog Measuring System for Inductive Probes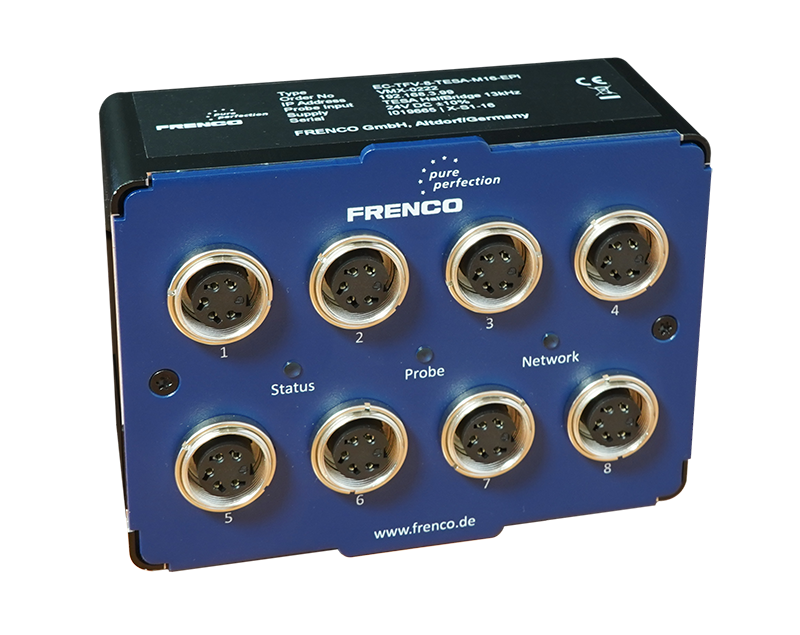 The FMB series can accommodate up to 8 inductive probes and works, for example, with our software LDYN for longitudinal dynamic evaluation. It is a cost-effective and space-saving alternative to the MEG32 measuring electronics. Depending on the task, the measuring system is configured appropriately.
Data communication takes place via standardized Ethernet, TCP/IP. The built-in DHCP server ensures easy commissioning.
Suitable for Size Inspection Instruments
Eight inductive inputs, cascadable
Integrated optional DHCP server for easy commissioning
Data communication via standardized Ethernet, TCP/IP
Space saving and tidy installation
Cost-effective alternative to the MEG32
---
Measurement Electronics MEG32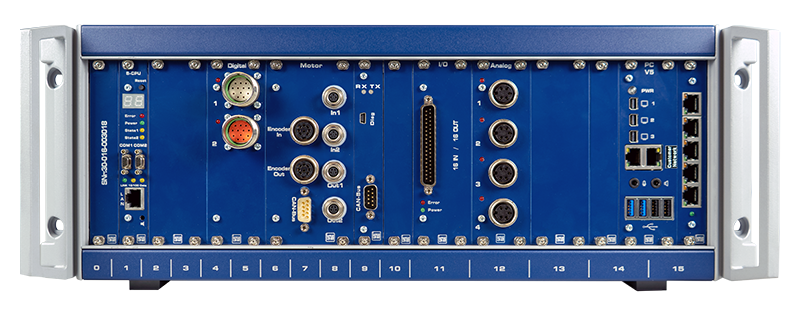 The 19" rack series of MEG32 Measuring Electronics is modular, built on plug-in cards. Depending on the task, its hardware is configured appropriately. From very simple measuring tasks to simultaneous high-speed solutions, these measurement electronics are up to all requirements.
The MEG processes both digital and analog measurement signals.
It controls motors and communicates with sensors and includes a stand-alone PLC controller (e.g. for handling systems). Via FCL (FRENCO Command Language) protocol, data is exchanged over Ethernet with the plug-in PC integrated into the MEG or a standalone computer. Add a monitor, and the appropriate evaluation software immediately shows you the quality of your test specimens.
Modular design
Individually configurable
Processes digital and analog measurement signals
Controls motors, communicates with sensors, supports CAN (ISO 11898-1) and other bus systems
Autarc SPS control (e.g. for handling systems)